Protection of rare animals
The Carpathian mountainous system is a unique treasure of European and world importance. Alongside with the Alps and Balkans the Carpathians are characterized by the biggest biological variety, powerful natural resources potential, high level of preservation of wilderness and cultural heritage.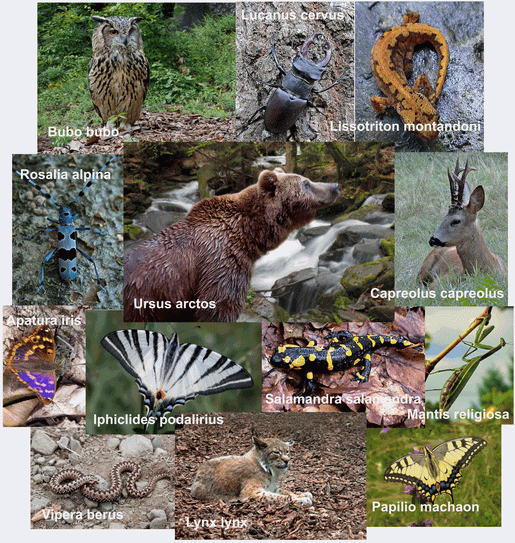 Because of the natural and not very cultivated scenery, the Carpathians are noted by the rich kinds of spinal and non spinal animals.
The fauna complexes of the Ukrainian Carpathians are unique and they are presented by clearly expressed high zone climate, soil and plants coverage. The fauna of the spinal ones make 435 kinds. Its content is very different. The fauna nucleus is the different kinds of mezophyl western and middle European broad foliage forests. They are the royal deer, the roe buck, the mud's turtle, and the European eel. The representatives of the Mediterranean (spotted salamander, green frog), the inhabitants of conifer forests of East Europe and the Siberian taiga( woodcock).
One can find elements of both steppe and alpine fauna (alpine burozubka, snowy polivka, alpine snake). There are  quite a few Carpathian endemics here too, like Carpathian squirrel, wild cat, royal deer, common lynx, and Carpathian triton. Many zoogeographers separate the Ukrainian Carpathians into an independent Carpathian zone (okruh). The Carpathians have all main groups of animals, like mammals (mamalofauna), birds ( ornitofauna), reptiles (herpetofauna), amphibious( amphibii), fishes( ichtyiofauna), insects( entomofauna).