KVASIVSKE OUTCROP OF SECONDARY QUARTZITE.
GEOLOGICAL LANDMARKS OF UKRAINE. TRANS-CARPATHIAN REGION.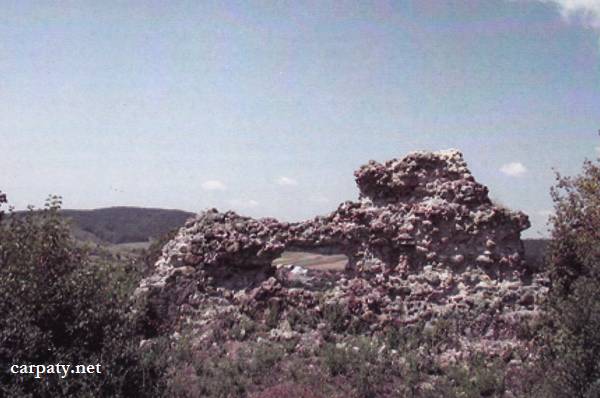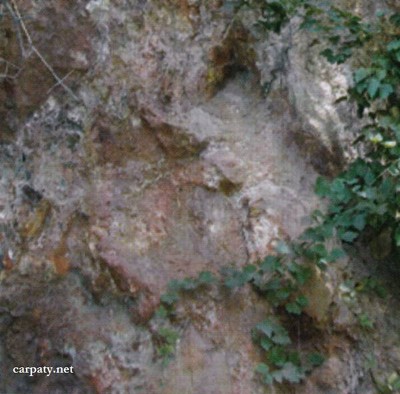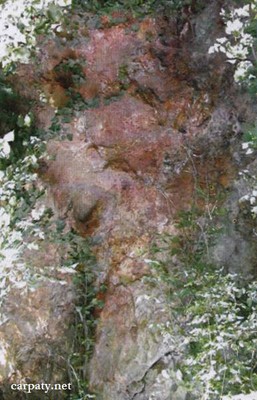 Trans-Carpathian internal trough, Mukachivska depression
Beregovo area, eastern outskirt of Kvasovo village. Right bank of Borzhava River
48° 11′ 15" N lat.; 22° 46′ 48″ E long.
Square 0,3 hectares. Cliff
Mineralogical, geomorphologic.
On the right bank of Borzhava River there rises up a medium hill with castle ruins which comprises erosion remnant composed of erosion-resistant secondary quartzites. The latter were formed by hydrothermal-metasomatic alteration after Lower Sarmatian rhyolite tuffs. There is range of cliffs up to 5 m height.
Quartzites contain silver-barite-polymetallic mineralization and comprise ore-bearing rocks of the Kvasivskiy silver prospect. It is resulted from hydrothermal activity of deep-seated ore-forming fluids at post-volcanic stage of Neogene tectonic-magmatic activization.
Ecological conditions are suitable; cliffs are overgrown with shrubs.
Accessible by motor-car.
Legally the object as geological landmark is not defined yet.
It is suggested to give the status of geological regional-rank landmark.
Sourсe: Geological Landmarks of Ukraine: In 3 volumes/V.P. Bezvynniy, S.V. Biletski, O.B. Bobrovetal.; V.l. Kalinin, D.S. Gurskiy, I.V. Antakova, Eds. — K.: DIA, 2006. — Volume I. — 320 p.