RHYODACITE EXTRUSION.
GEOLOGICAL LANDMARKS OF UKRAINE. TRANS-CARPATHIAN REGION.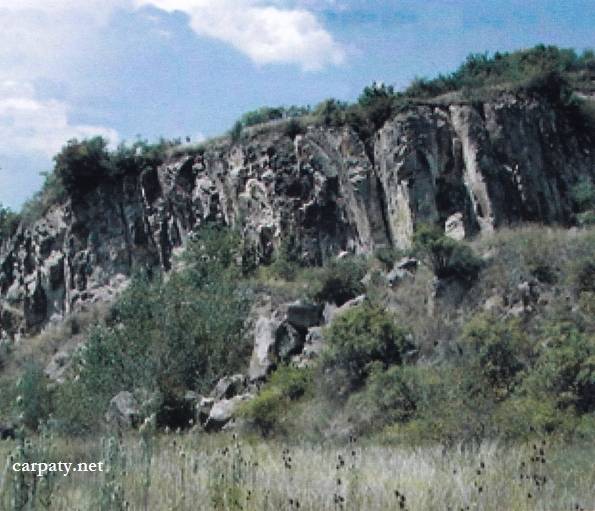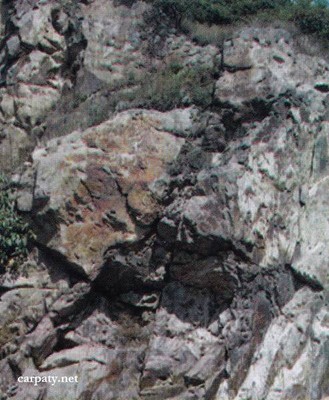 Trans-Carpathian internal trough, Mukachivska depression
Beregovo area, between villages Muzhieve and Bene
48° 10′ 18″N lat; 22°43′ 52″ El ong.
Quarry
Magmatic.
On the right bank of Borzhava River in the closed quarry up to 10 m deep and about 150 m long are discovered Middle Sarmatian phyodacites which form extrusive stock that cut Lower Sarmatian (absolute age 12.4 Ma) volcanic rocks. Cutting mode of the extrusive body is defined by geological records and confirmed by drilling.
From the presently known felsic sub-volcanic bodies in Mukachivska depression described extrusion at Khaesh Mountain is youngest one.
Ecological conditions are suitable.
Accessible by motor-car. 300 m eastward from the turn to Borzhava village.
Legally the object as geological landmark is not defined yet.
It is suggested to give the status of geological regional-rank landmark.
Sourсe: Geological Landmarks of Ukraine: In 3 volumes/V.P. Bezvynniy, S.V. Biletski, O.B. Bobrovetal.; V.l. Kalinin, D.S. Gurskiy, I.V. Antakova, Eds. — K.: DIA, 2006. — Volume I. — 320 p.