LVIV REGION. GURKALO WATERFALL.
GEOLOGICAL LANDMARKS OF UKRAINE. LVIV REGION.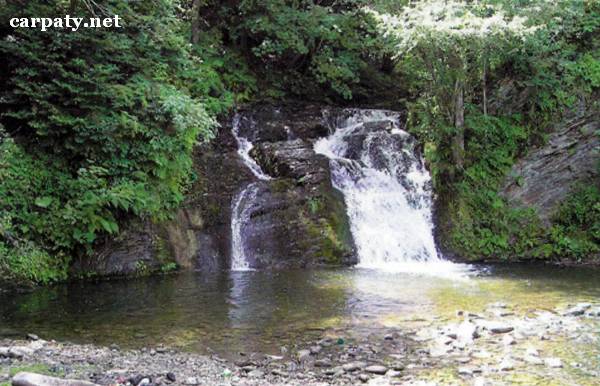 External Carpathians, Skyboviy Nappe
Skole area, southern outskirt of Korchyn village. Velyka Richka River
49° 05′ N lat.; 23° 28′ E long.
Waterfall. Square 0,1 hectare
Geomorphologic.
The waterfall up to 4 m high is confined to the silicified Lower Oligocene argillites (so called "siliceous horizon", 35 Ma).
It is wonderful landscape decoration and site of tourist visits.
Ecological conditions are suitable.
Access by poor dirt road from Korchyn village.
Legally the object is defined (it is included into the National Nature Park "Skole Beskydy").
It is suggested to give the status of regional-rank landmark.
Sourсe: Geological Landmarks of Ukraine: In 3 volumes/V.P. Bezvynniy, S.V. Biletski, O.B. Bobrovetal.; V.l. Kalinin, D.S. Gurskiy, I.V. Antakova, Eds. — K.: DIA, 2006. — Volume I. — 320 p.