LVIV REGION. YAMELNYTSKI CLIFFS.
GEOLOGICAL LANDMARKS OF UKRAINE. LVIV REGION.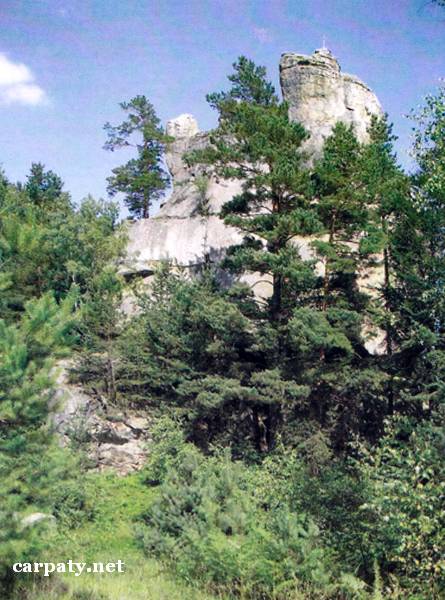 External Carpathians, Skyboviy Nappe
Skole area, Yamelnytsya village
49° 09′ N lat.; 23° 29′ E long.
Rocky outcrops. Square 5.5 hectares
Geomorphologic.
At the outskirt of Yamelnytsya village there occur numerous impressive cliffs up to 20-30 m high (the highest — Shiyata Cliff of 35 m in height) which are typical erosion remnants of Upper Paleocene (55 Ma) Yamnenska Suite sandstones.
The cliffs make landscape impressive and are being visited by tourists.
Ecological conditions are suitable.
Access by road up to Yamelnytsya village then by walk.
Legally the object is not defined yet.
It is suggested to give the status of regional-rank landmark.
Sourсe: Geological Landmarks of Ukraine: In 3 volumes/V.P. Bezvynniy, S.V. Biletski, O.B. Bobrovetal.; V.l. Kalinin, D.S. Gurskiy, I.V. Antakova, Eds. — K.: DIA, 2006. — Volume I. — 320 p.