IVANO-FRANKIVSK REGION. CHECHVA RIVER BREAKTHROUGH VALLEY.
GEOLOGICAL LANDMARKS OF UKRAINE. IVANO-FRANKIVSK REGION.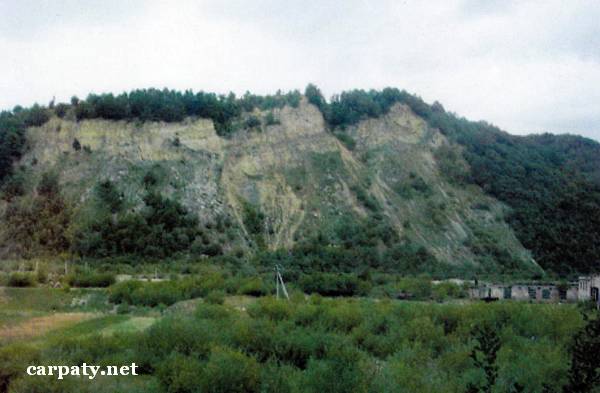 External Carpathians. Skyboviy Thrust
Rozhnyativ area. Lugy village, Chechva River
48° 50′ N lat.; 24° 03′ E long.
Cliffy river banks. Square 0,2 hectare
Geomorphologic
The object represents the typical breakthrough valley of Chechva River. Cliffy river banks up to 6 m high are composed of Paleocene massive sandstones (Yamnenska Suite, 55 Ma). They form the base of river II over flood-land terrace. The breakthrough valley is a part of impressive landscape.
On the right river slope, on the fourth over flood-land terrace, there is built relaxation centre which is harmonically embedded in this Carpathian wonderful place.
Ecological conditions are suitable.
Motor way Dolyna—Lypovnytsya passes close to the object.
Legally the object is not defined yet.
It is suggested to give the status of local-rank geological landmark.
Sourсe: Geological Landmarks of Ukraine: In 3 volumes/V.P. Bezvynniy, S.V. Biletski, O.B. Bobrovetal.; V.l. Kalinin, D.S. Gurskiy, I.V. Antakova, Eds. — K.: DIA, 2006. — Volume I. — 320 p.