SHCHAUL CLIFFS.
GEOLOGICAL LANDMARKS OF UKRAINE. TRANS-CARPATHIAN REGION.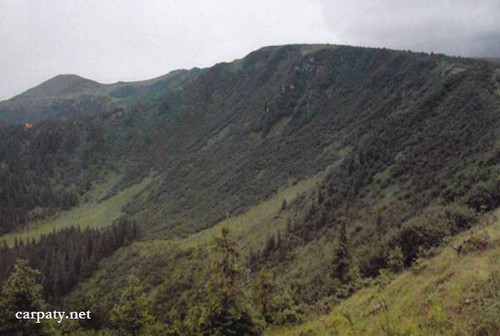 Litho-tectonic zone ofFlysch Carpathians, Porkuletska sub-zone
Rakhiv city, Bogdan village, 10,5 km to the south-east from Shchaul Stream upper reaches
47° 57′ 48″ N lat.; 24° 28′ 45″ E long.
Rocky cliff
Stratigraphic, geomorphologic.
On the watershed of Kvasniy and Shchaul Streams, almost at the border with Romania, in hard-accessible place there rise up two impressive cliffs up to 70 m height. They are composed of variable-rhythmic sand-clay flysch of Early Cretaceous Bilotysenska Suite.
The cliffs have esthetic value. They are steep, forest-overgrown, and at the top there are being grew edelweiss flowers which attract numerous extreme-tourists.
Ecological conditions are suitable.
Accessible by motor-car 11 km up the delta of Shchaul stream then 3 km by walk (height difference 800 m).
Legally the object as geological landmark is not defined yet.
It is suggested to give the status of geological regional-rank landmark.
Sourсe: Geological Landmarks of Ukraine: In 3 volumes/V.P. Bezvynniy, S.V. Biletski, O.B. Bobrovetal.; V.l. Kalinin, D.S. Gurskiy, I.V. Antakova, Eds. — K.: DIA, 2006. — Volume I. — 320 p.